Rovatin's core business and competency has been built around its unique chemistry skills and experience in custom synthesis. By using novel chemical synthetic approaches alongside classical methodologies, Rovathin has earned a reputation for completing even the most challenging synthesis.
Rovathin undertakes the majority of its custom synthesis projects based on fixed quotations. For customers with high volume custom synthesis consumption, it also offers fixed term contracts that guarantee a level of service and result in a lower "price per compound".
Facilities:
-Two research laboratories with scales from mg to kg
-45 G/L reactor (from 50L to 2500L), 15 SUS reactor
-Scale up laboratory reactors - up to 50 litre jacketed vessels giving an effective temperature range of -120°C to 250°C
-Low temperature capabilities - up to 30 litres at -120 C
-Full analytical support - 1H NMR, LC-MS (external test), GC, HPLC (internal test)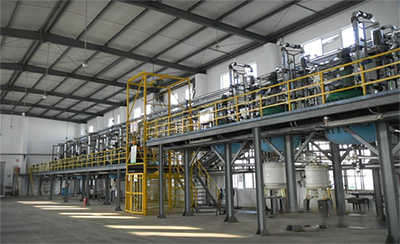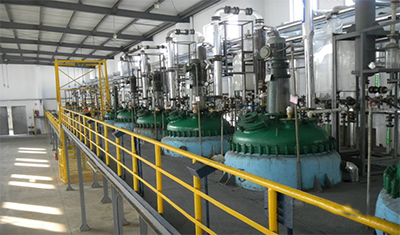 Expertise:
-High pressure reactions, including hydrogenation, carbonylation and reactions with ammonia
-Heterocyclic chemistry, often with unusual substitution patterns
-Scaling up synthesis by modifying and improving synthetic routes
-Technology transfer, if your demand grows and exceeds our capacity,we can manage transfer of our existing procedures to approve third party,ensuring seamless transition from small-scale to semi-bulk to commercial production.
Rovatin has the experience and technology in custom synthesis, encompassing a wide variety of product area:
-Existing Rovathin products in gram to commercial quantities
-Lab-Scale Production
-New products using Rovathin technology
-Products utilising customers procedures under secrecy agreements
-scale up
-Analysis (GC, HPLC,GC-MS, HPLC-MS, NMR (1H, 13C),etc
Reaction types
The following list of reactions are commonly undertaken in our laboratories:
- Acylation
- Alkylation
- Bromination
- Chlorination
- Chloromethylation
- Condensation
- Cyanation
- Cryogenic reactions (-120C)
- Cyclisation
- Dehydration
- Dehydrobromination
- Diazotisation
- Diels-Alder reaction
- Friedel-Crafts reaction
- Grignard reaction
- Halide exchange
- Hofmann degration
- Hydrobromination
- Mannich reaction
- Methylation
- Michael addition
- Nitration
- Reductions
- Sulphonation
- Sulphoxidation
Price and Delivery Time:
-Price and delivery time will depend on the specific chemical structure and bibliographic study of known processes.
Rovathin honors its quoted price even if a project requires more work than anticipated. We will charge the client only for successful synthesis.

Rovathin -Deliver More